Enjoy our 24 hr guide to Pescara written by local Allegra Pomilio.  For many Pescara is their first place of arrival, they land at its airport, flying in over its beaches and what looks like a crest or giant ripple but is just its cycle and footbridge, the Ponte del Mare.
The question of where to go in Pescara when there are so many choices in this hustling and bustling hub to Abruzzo is one not just for new arrivals but those who live outside the city limits.  It can feel a million miles away in its hill or mountain villages.  They may look close, but life is very different in the city that has taken on an unofficial mantle of being the capital of Abruzzo, or so it feels since the L'Aquila earthquake.
Pescara in its fishing village incarnation dates back to the times of  Italic tribes and has been expanded over the centuries as a trade port to the East.  Its modern-day grid-like incarnation grew from almost being obliterated in the 2nd World War, by 1944 it had lost 78% of all its buildings and just over one-fifth of its population was homeless.  It needed to renew quickly, and although relatively low rise, expect many a road lined by wide 4-story modern apartment blocks as you edge away from its beaches.
Allegra has just started running Abruzzo foraging, cooking and exploring 5 day retreat weeks.  Her first Honey and Wildflowers retreat co-hosted with the British cook, Letitia Ann Clarke has already sold out.  Keep checking back on her website for the next dates and having a look at her lovely recipe blog, which should be dipped into regularly.  On her Abruzzo retreats expect to see a  weekly program that is teeming with lots of experiences in interesting places and that each ties in with the best food and wine companies. Her great grandfather was the creator of Aurum, an acclaimed local brandy and citrus fruit infusion liqueur, so if you're looking to discover and learn about local flavours that aren't necessarily farmed you're in great hands!
A Local's Guide to Pescara
1. Pescara in 5 Words!
Alfresco, vibrant, eclectic, sweet, italianissima!
2. What to Visit… Churches, Museums, and Galleries
Villa Urania / Museo dell'Ottocento / Imago Museum / The House of Gabriele d'Annunzio / VistaMare Gallery  and Ettore Spalletti's work at Villa Serena in the next town up, Città Sant'Angelo .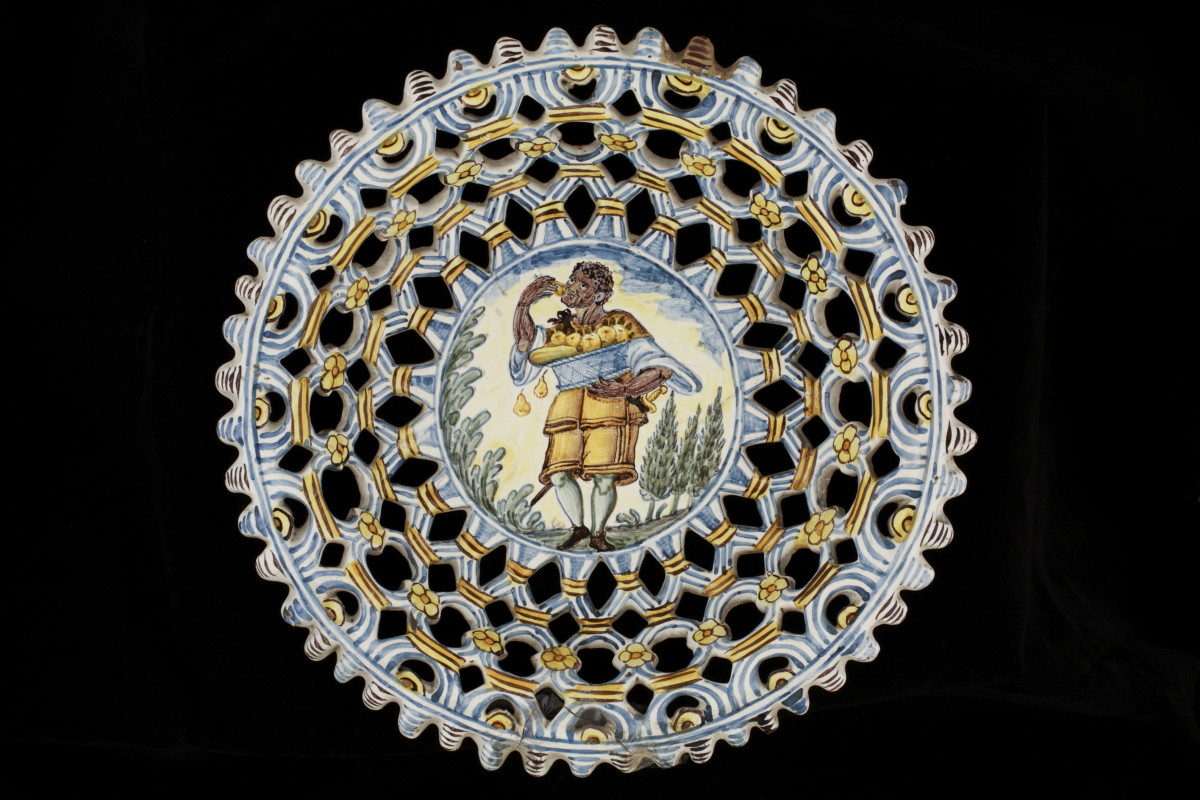 3. Best Places to Get a View
A walk on the riviera from "Nave di Cascella" up to the harbour of Pescara, crossing the river through the "Ponte del mare."
I also love the lush belvedere of San Silvestro.
4. Local Dishes to Try
I love a great seafood pasta from Lido Oriente or La Paranza. Nonno Pescatore is a must for classic "fisherman" dishes and amazing crudi di pesce.
As a snack, I love the Abruzzese favourite cheese pastry "fiadone" from La Chitarra Antica, "Maritozzo" from la Bresciana for merenda, or Pasticceria Orlando.
5. Great Walks & Cycle Rides
A walk in the centre of Pescara in the areas of Corso Manthone / "caffè delle merci" area is a must.
6. Where to Have an Aperitivo
-I love Don Gennaro for its excellent selection of wines and the overall vibe (no food though/only drinks). It has become a staple over the year!
–La Fabbrica del vino (both food and drinks) also a great selection of local and non-local wines / A reconverted loft in the industrial area of the city
–La Bodeguita del vino ( not in the centre but friendly atmosphere, especially during summer months)
–Nole for both wine selection and contemporary "tagliere."
–Prosciutteria Firenze for a great selection of Charcuterie and Cheese and a classic glass of Montepulciano d'Abruzzo
7. Recommendation of a Local Vineyard to Visit or go for a Tasting
A "funky" winemaker of natural wines is Lammidia

The classic ones that I love are out of town, Emidio Pepe, De Fermo, Cirelli and Tiberio, but do try still to pay them a visit.
8. Recommendation of Budget and High-end Restaurants
All of those in point 6 and then also
Nole ristorante is an excellent balance of modern and classic/quality ingredients, great atmosphere and "gourmet" Michelin star concept.
La Barcaccia for classic seafood dishes majestically done (a bit pricey)
– Carlo Ferraioli also for classic seafood dishes and great antipasti
-My all-time favourite place is Ristorante La Bilancia, but it's in Loreto Aprutino area, not in Pescara.  They make traditional dishes such as "chitarra con le pallotte" / "Mugnaia" / Pecora "alla callara" / "Pizza dolce" and more…
9. Seasons, Sagre and Feste Time
Spring in Abruzzo is my favourite time of the year when the beaches are not yet crowded, and you can enjoy sunny days all for yourself.  I love Easter time and all of its rituals. The Good Friday "processione" in nearby Penne, it's such a special thing.   A hike at this time of year in the Maiella National Park and in the Autumn is a must, the foliage is spectacular. Truffle and mushroom season is also a fantastic excuse to visit, with local nearby sagre showcasing how delicious and versatile these ingredients can be!
Pescara is a vibrant and dynamic city and you will see many a concert taking place so do check the regular portal sites for tickets.  In July the city hosts the Pescara Jazz Festival at which you can find some of the very best international jazz artists playing in the city.
10. The Best Things to Do Locally for the Under 12s
Outside a day at the beach, just a stroll in the centre followed by gelato at Rivareno.
Enjoy the skate park in the harbour of Pescara.
View Allegra's Foraging and Cooking Retreats in Abruzzo
Out of the Ordinary Pescara
Did you catch Rob Barke's Pescara photo in our Don't Let it Burn 2022 calendar?  If not here's what Pescara looks like with a shelf cloud approaching!  View Rob's other shots on Instagram