A delicious squishy salami by the name of Ventricina Teramana spread & lightly grilled onto smoky bruschetta is one of the things I most miss when away from Abruzzo.  Unlike its richer Vasto cousin also named Ventricina that is widely available outside Italy, this little orange, rosemary and peperoncino beauty seems to often be overlooked; there is plenty of its similar friend, the Calabrian Nduja, but Ventricina Teramana…  where art thou!
Historically it was made widely across the villages that nestle and seem to sit vertically on rocky spurs inside the Parco Nazionale del Gran Sasso e Monti della Laga, and came about where subsistence tenant farmers were having to hand over the leaner cuts of meat to their landlord.  Left with the fattier pieces of meat and lard they ground them all finely together with the area's base spices of garlic, rosemary, fennel seeds, peperoncini, orange zest and salt and stuffed the mix into stomach or bladder casings, hence its name (ventre means tummy or belly in Italian). You can easily recognise it next to the other slim-line salami on offer in Abruzzo as they tend to look like a stretched pinky-orange pot or beer belly.  The Ventricina were traditionally cured by the fire but now you'll also see them also being sold in jam jars…  and nothing wrong with that to be sure, probably the best we had was in Poggio Umbricchio made by 3 old ladies who were sitting up all night to celebrate and maintain a vigil for Santa Casa a Loreto on 10 December. With high winds whistling down the Gran Sasso mountains at this time you can understand why a lard-based product was so popular over the winter months in banishing the cold.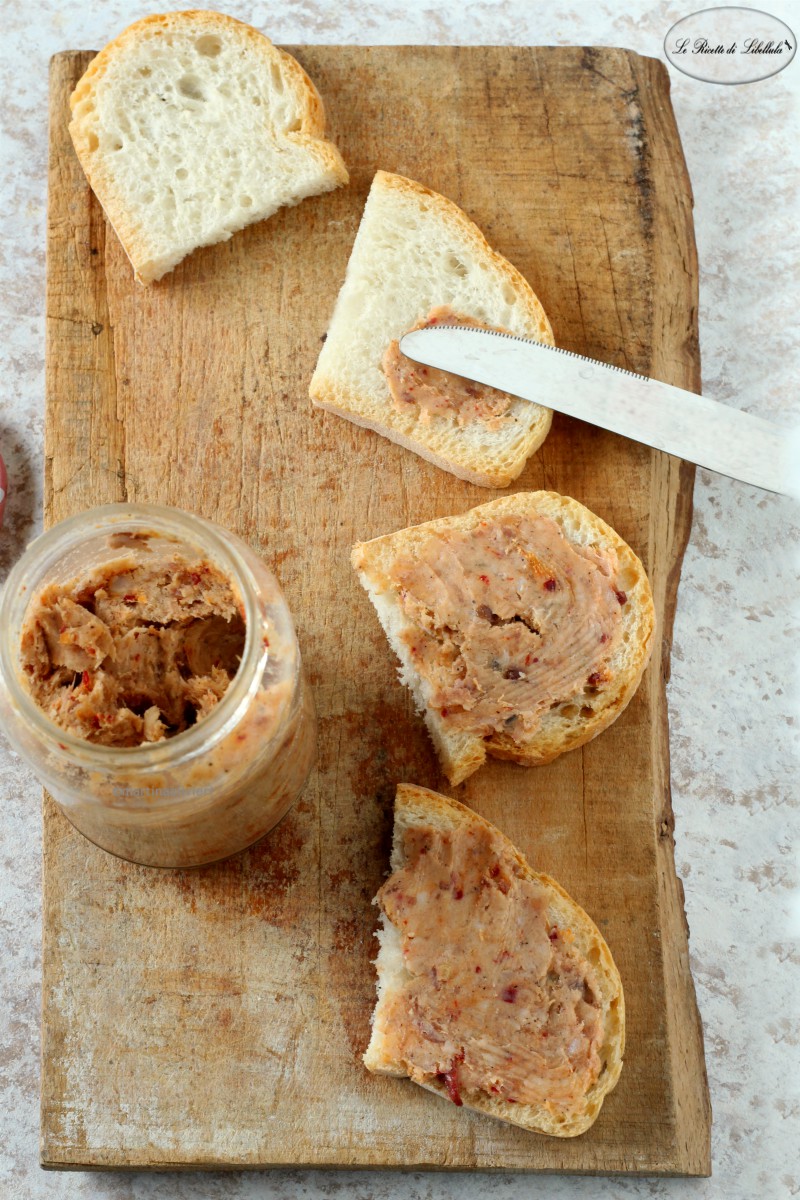 I asked Le Virtù, the acclaimed Abruzzese restaurant in Philadelphia for their recipe.  It brings this salami up to date and uses pork shoulder which is marvellously marbled and has a layer of fat on top to get the right consistency.  It is really an occasion when you do need to buy naturally reared free-range pork and not the tasteless industrial and inhumanely reared.  Traditionally in Abruzzo when pigs were reared and slaughtered at home, due to the close relationship with the family it was said that a chair and a bottle of Montepulciano d'Abruzzo should be available to those 'sacrificing' to allow recovery from the faint that struck many.
Ventricina Teramana
The scrummiest squishy salami that cheers a winter day when spread on toast
Ingredients
1

kg

ground pork shoulder

free-range, the taste and texture is better

20

g

Salt

25

g

Black Pepper

100

ml

White Wine

4

cloves

Garlic

minced

3

Sprigs Fresh Rosemary

finely chopped

Zest of 2 Oranges

Peperoncini & Fennel Seeds according to taste

try 2 g of Peperoncini to begin with
Instructions
Thoroughly mix all ingredients together by hand after finely grinding and stuff into large, natural casings. At a maximum of 60% humidity and a maximum temperature of 18C or for 4-6 weeks or until the product loses 30% of its weight.

If using sterilised glass jars, store refrigerated for a minimum of 2 days before eating.
Ventricinia is available to buy online at Fracassa